Children & Youth This Sunday
Sunday, March 26, 2023
Infant – Kindergarten: Faith, friends, and fun – what could be better? Your little one is invited to join Ms. Amber for some free play in a safe and loving environment.
1st – 5th Grade: This coming Sunday your child will learn about the X-Men. They'll learn that sometimes people are feared and hated, simply for being themselves, or being different. They'll also learn that when we work together, we can help improve ourselves, and the world. For their activity today your child will create posters in support of those who are often targets of hate.
Jr. and Sr. High: It's Youth Choice! Youth may choose to attend the service, help with the younger kids, or engage in some games in the lobby.
Special Announcements
Here are some additional things you should know…
Easter Sunday – April 9th is Easter Sunday! Join us at 10:00 AM this morning for all the traditional fair – Easter Flowers, an Egg Hunt, and an uplifting message on the power of renewal.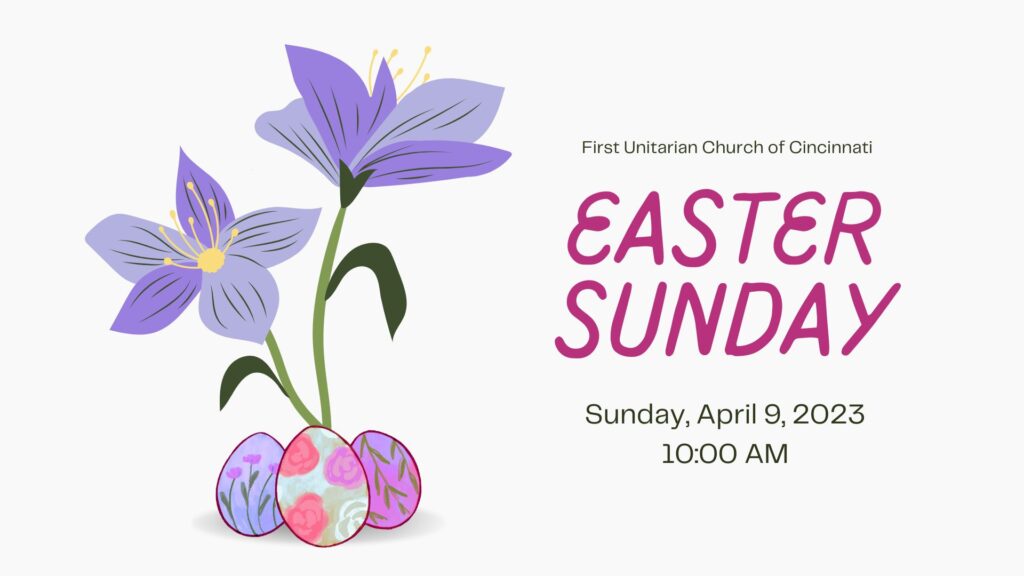 UUSC Sunday – April 30 for UUSC Sunday! All the UU congregations in the area have teamed up to bring the Unitarian Universalist Service Committee (UUSC) to Cincinnati. Join us at 10:30 AM this morning for this once in a lifetime opportunity. A special Sunday School lesson will be offered to all the children and youth who attend this day.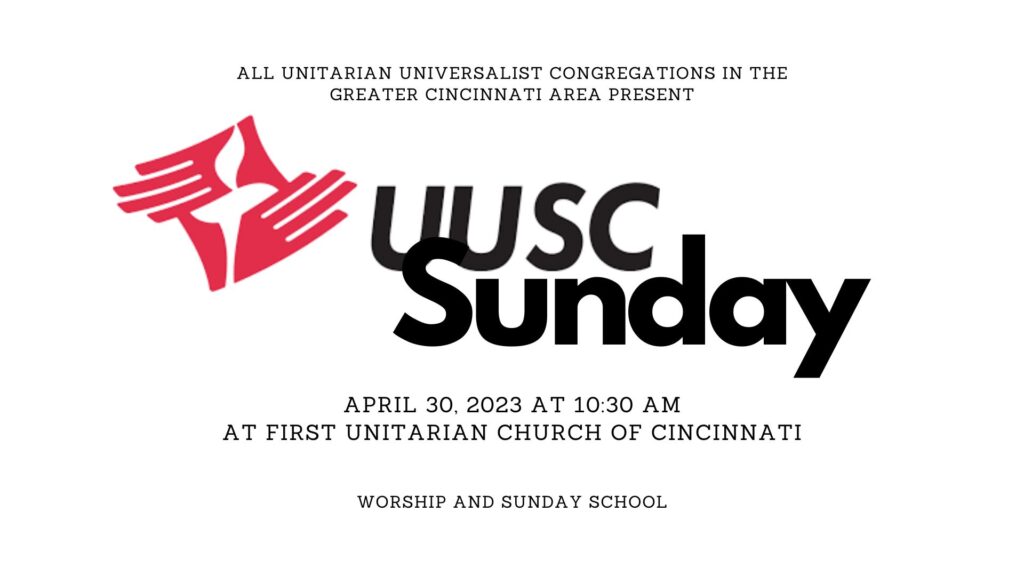 DLFD Sundays Away – Please note that our Director of Lifespan Faith Development (DLFD) will be away the following Sundays: March 26, April 16, May 7.