Adult Learning This Month
At First Unitarian Church of Cincinnati summer is a period of evaluation and planning. While we do have a few offerings for you this summer, please check back at the end of August to see all that we have to offer.
Recipe for a Long and Happy Life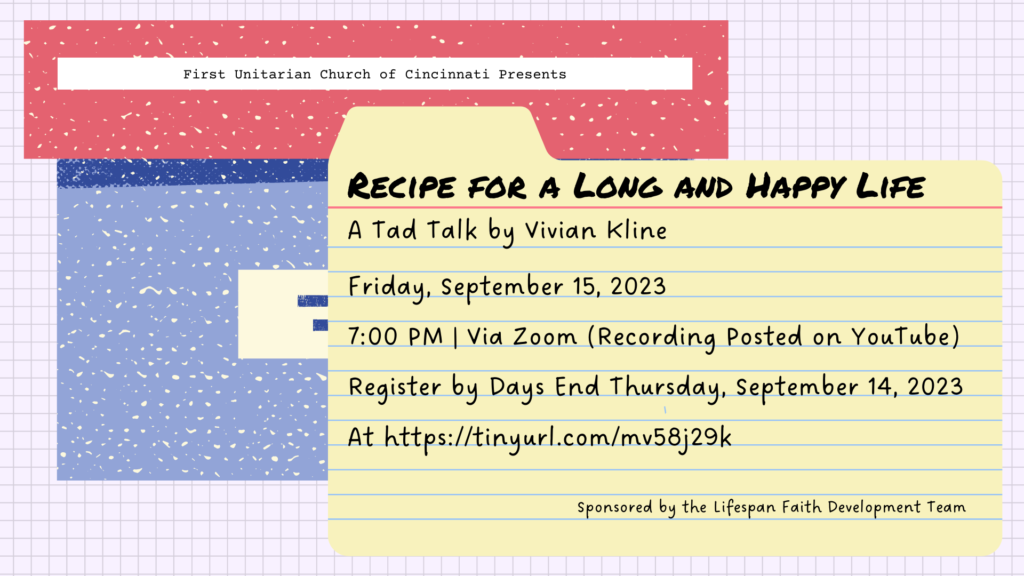 Member Vivan Kline is approaching 99! Join Lifespan Faith Development Friday, September 15, 2023 at 7 PM via zoom, as Vivian takes the time to share her 'recipe for a long and happy life.' Registration is now open! Register by days end Thursday, September 14 at https://tinyurl.com/mv58j29k.
Please note, this Tad talk* will be recorded and posted to First Unitarian Church's YouTube channel.
*Tad Talk – Like a Ted Talk, but a Tad Different
Building Our Beloved Community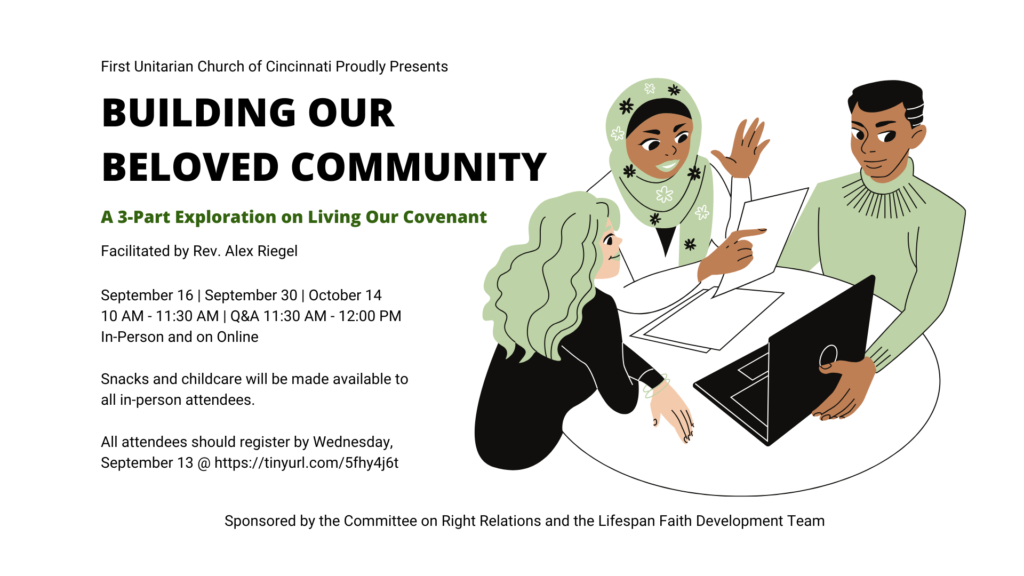 Would you like to develop the understanding and skill sets necessary to walk the talk of beloved community? Well, now is your chance! On Saturdays, Sept. 16, 30, and Oct. 14, from 10 – 11:30am, Rev. Dr. Riegel will be conducting a set of hybrid workshops titled "Building Our Beloved Community," on behalf of the Committee on Right Relations and Lifespan Faith Development (an optional 30 minute Q&A session will follow each workshop). Interested? Register now through Wednesday, September 13, 2023 at https://tinyurl.com/5fhy4j6t
Please note, we will be recording this set of workshops via Zoom for later viewing. However, it is best to attend in person, if possible. Snacks and childcare will be provided to all in- person attendees.
Sharing Circles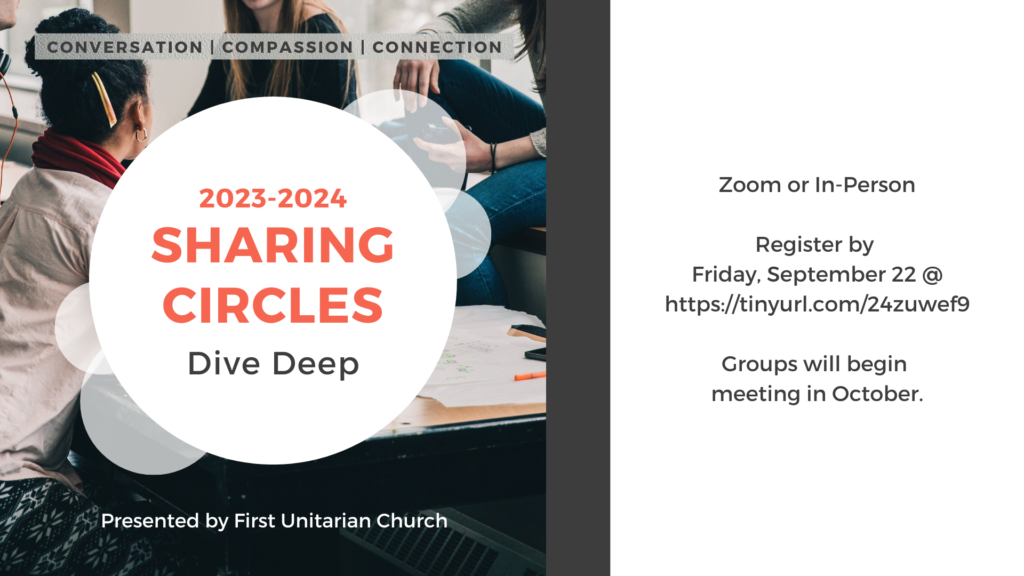 Sharing Circles, otherwise known as small groups, gives you the opportunity to dive deep. By engaging with insightful media and probing questions, you and your fellow group members (about 6 – 10 people) will explore one topic a month, building trust and community along the way. And, just like last year, the topics are chosen by you! These are difficult times – connect, converse, and share compassion through our Sharing Circles.
Sharing Circles will kick off in October (group assignments will be sent out within the first week). Please register by days end Friday, September 22, 2022.