Music and Choir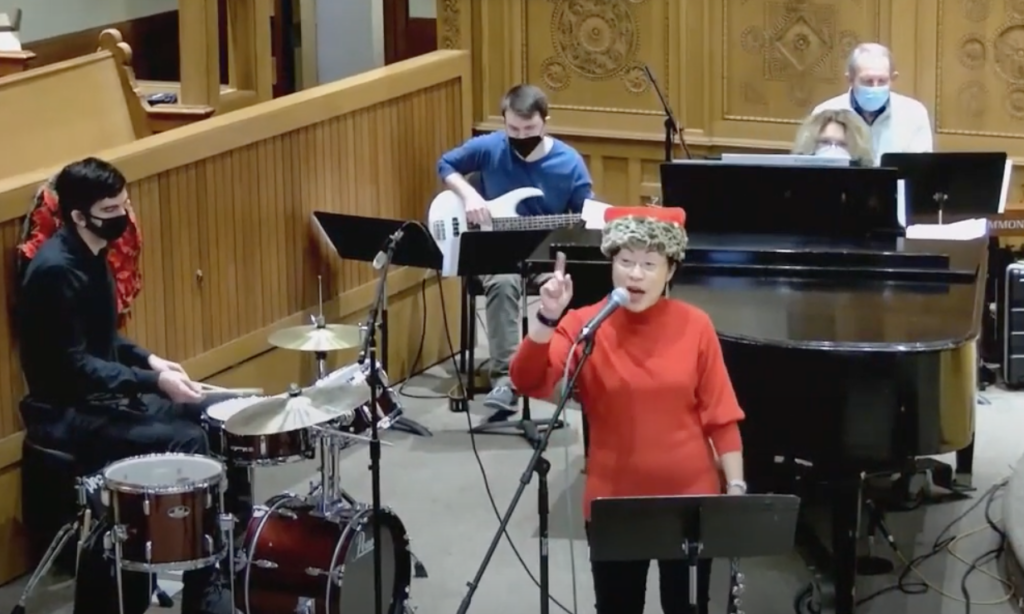 First Church is blessed to have great musical talent of all ages in its midst. So music has become a foundational element of our worship services.  Our diverse congregants have their own musical styles and traditions. Some favor classical, others jazz; some draw from sacred music traditions, some from their experience in theater; some favor folk and guitar, and others have their own rock band.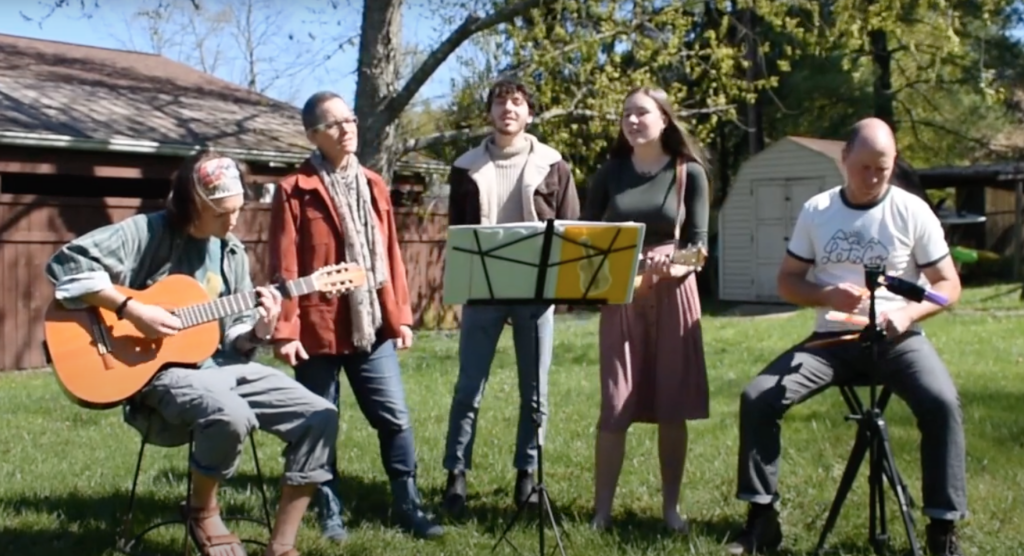 These styles, with regular participation of congregation members and professional musicians, speak to our soul deeply and powerfully.  The First Church sanctuary has excellent acoustic qualities for music performance, in addition to its architectural beauty. Together all of these elements create a place and time of beauty and reflection.
Past special programs and artists sponsored include: Jim Scott; Nick Page; Shelley Denham; William Albright; Tom Benjamin; Lady J Nash; Phil DeGregg; Kenny Smith; and Polished Brass.
Adult Choir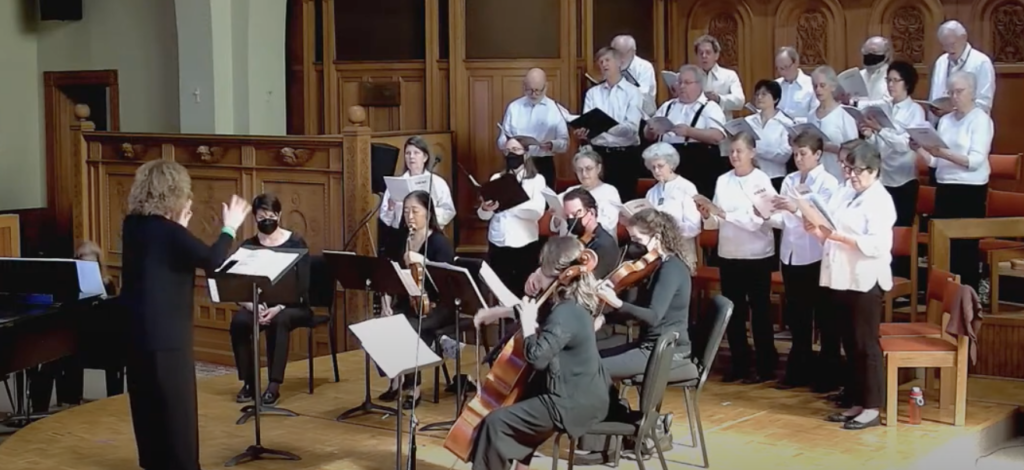 All volunteers, most can read music
Practice is every Thursday from 7:00-8:30pm August through June
Performs 2 times per month and presents two Music Sundays per year
All are welcome to join rehearsals at any time for one or more performances
Handbell Choir (First Unitarian Ringers)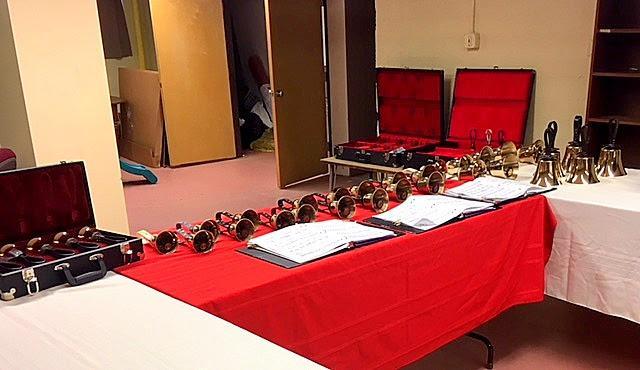 All volunteers, all can read music
Practice weekly
Perform 4 times between September and May
37 handbells (3 octaves)
Our Sanctuary's Instruments
Wicks 15 rank romantic pipe organ, circa 1947, restored
Baldwin SF Grand Piano
Mason & Hamelin 6′ Grand Piano
Three octaves of handbells