Holidays and Traditions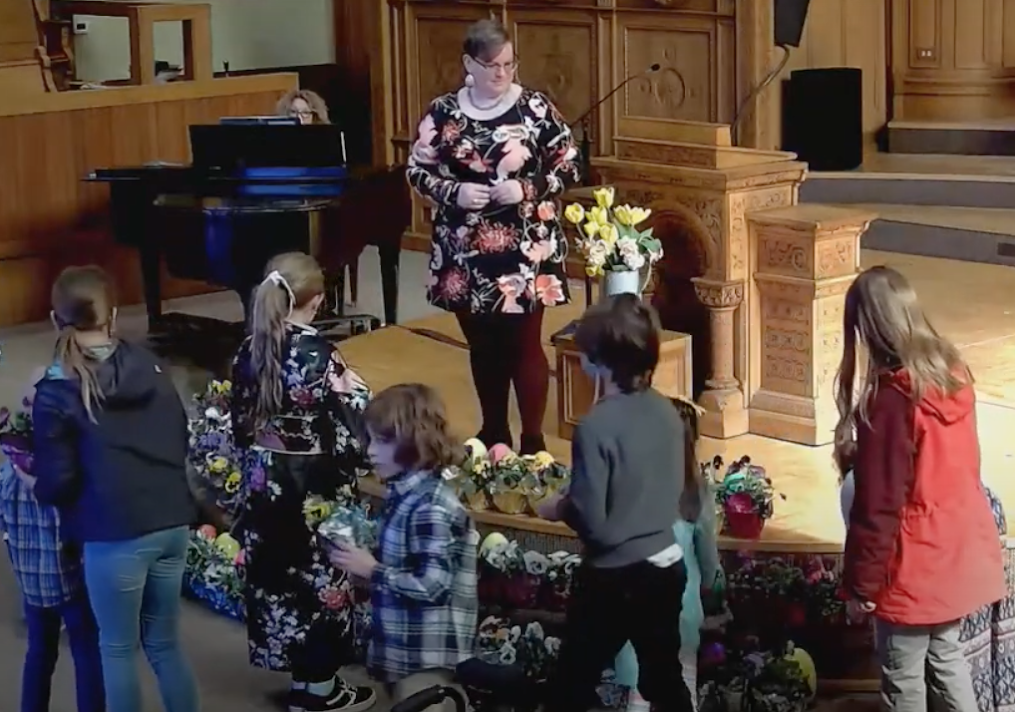 The holiday celebrations of Unitarian Universalists reflect the six Sources of our faith, as well as our membership's heritage.
This means that over the years, worship services at First Church have celebrated Christmas, Passover, the Solstices, Día de los Muertos, and other holidays from Christian, Jewish, Pagan, Muslim, and other religions.
Secular holidays are also honored. These include Earth Day, Martin Luther King Jr. Day, Labor Day, Indigenous Peoples Day, Thanksgiving and racial, multicultural, disability, and LGBTQ+ observances year-round. (link to Days of Observance calendars).
Our holiday services use stories and traditions creatively and call us to our deeper humanity and commitment to good.
Traditions and rituals are also important to First Church and Unitarian Universalists. Some of our decades-long traditions are:
Water Communion
A Sunday worship service in September at the beginning of the new church year. Members bring a small amount of water from a place that is special to them and pour it into a community bowl, symbolizing our shared faith coming from many different sources. We use the water every Sunday as a symbol of community, nurturing members facing joys and concerns. We also use it in life passage ceremonies to represent our shared solace and joy for someone experiencing important life changes.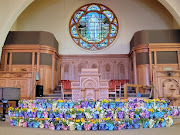 Easter Flowers
An annual spring worship ritual started more than a lifetime ago by our minister's wife, Ms. Thayer.  As the story goes, one Easter Morning around the turn of the 19th century, Ms. Thayer gifted a potted flower to a young child, Ellen Wheeler.  Many years later, after Ellen Wheeler became Ellen Hall, she started giving every child at First Church a potted flower on Easter Sunday, to celebrate the beauty of themselves and nature around them. Since then, the ceremony has only grown, thanks in large part to members such as Margaret Embshoff, who left a sizeable donation so First Church can continue this time honored tradition.
Flower Communion
A UU tradition was first celebrated by Unitarian minister Norbert Capek of Prague in 1923, and introduced to the United States by his widow, Rev. Maya Capek. For this ritual, members of First Church bring a flower to church.  The ceremony celebrates beauty, human uniqueness, diversity, and community.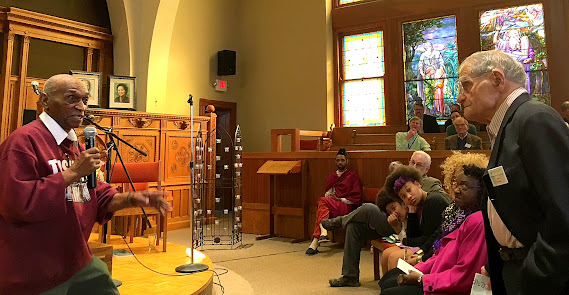 Carter Sunday
An annual Sunday worship service examining First Church's history of implicit racism and the need for continual self-reflection and racial ally-ship. The event honors Reverend W.H.G. Carter, who formed the Church of the Unitarian Brotherhood in Cincinnati's West End in 1918. His efforts to collaborate with the First Church were rejected by our established white leaders, because Rev. Carter's approach to ministry was seen as unorthodox, financially unsustainable, and in service to oppressed poor Blacks. A formal apology to descendants of the Carter family was made at the first reconciliation service in honor of The Rev. W.H.G. Carter, led by Rev. Sharon Dittmar in January 2001. Subsequent annual worship services and Share-the-Plate efforts remind us of our imperfect legacy of privilege and the need for vigilance in seeking equality and equity for all. Insert link to Carter history https://firstuu.com/index.php/carter-history#Overview .
Youth Sunday and Intergenerational Services
Occur periodically throughout the year. They are designed to share our Unitarian Universalist principles and our spiritual-ethical journeys across life experiences, regardless of age. Every Sunday without exception children as young as infants participate in the first part of the service, and all of us hear a "Story for All Ages" that holds meaning for everyone irrelevant of age.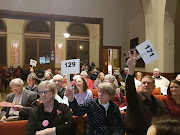 The Heart and Hand Auction
Held annually on a Saturday evening near Valentine's Day, is not a worship service, yet it is a kind of communion of spirits gathered for camaraderie and in financial support of the church's ministry. It's a rousing don't-miss, event especially for newcomers to meet others and to reveal their talents in the annual fundraising auction.