Contact Us
We are a caring Unitarian Universalist community in the centrally located Avondale neighborhood of Cincinnati. We meet in a warm and graceful building for worship services that nourish spiritual growth and learning throughout life. We look forward to hearing from you! To reach out to our community or to our staff members call or write us below and we'll be sure to get back to you as soon as we can.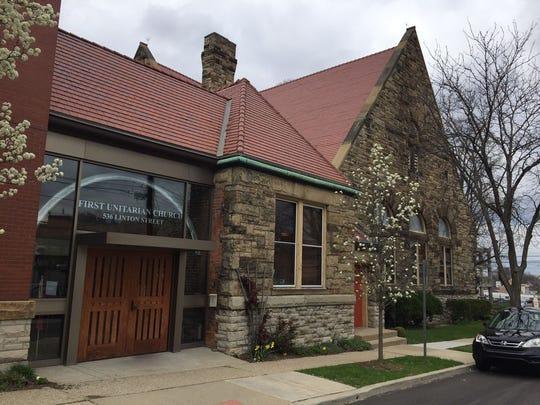 Phone: 513-281-1564
Email: administrator@firstuu.com
Office Hours:  Our office is open Tuesday, Wednesday and Friday  from 9 a.m.- 1 p.m. and at other times by appointment.
For more information you may also contact member-care@firstuu.com.
FIRST UNITARIAN CHURCH OF CINCINNATI
536 Linton Street
Cincinnati, Ohio 45219