SUPPORTING LGBTQ+ LIVES: 
LEARNING TO BE BETTER ALLIES FOR QUEER KIDS, Part 2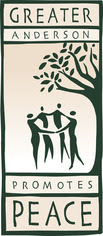 GAPP and Heritage UU Church welcome educator and presenter
Tristan N. Vaught (they, them)
for a program focusing on Gender Identity
Friday, May 19
7:00 PM-9:00 PM
Location: Heritage UU Church
2710 Newtown Road, Anderson Township
Tristan is a Co-Founder of Transform Cincy. They previously served as the Director of Educaiton and Training at Living with Change. They are an activist, educator, and the Founding Director of the LGBTQ+ Center at IUPUI. Watch this video about Tristan from 2021:https://www.youtube.com/watch?v=o4Wr1Ttp9ro
Prior registration is not required for these events.
For more information, visit
 https://www.facebook.com/events/900107291045526/900108494378739/?ref=newsfeed
Email gapp.peace@gmail.com
Website: https://gappeace.org