Tuesday at 10
Cincinnati City Council's Climate, Environment and Infrastructure Committee will debate and vote on a study of the new plan for replacing the Brent Spence Bridge which will free up 40 acres of land for redevelopment previously industrialized in the West End…
Wednesday is a trifecta

The MARCC Delegates Meeting from noon to 1:15 features Iris Roley, a community activist as well as Lt. Mike John of CPD to discuss how community problem solving can be applied at the high school level to reduce gun violence. MARCC judicatory delegates ranked Community Violence Intervention as one of their top priority concerns for 2023. Zoom in here. 

Then Community Shares will hold a fundraiser featuring MUSE, Cincinnati Women's Choir at 6 on Wednesday at University of Cincinnati's Mainstreet Cinema – Tangeman University Center. They are partnering with the UC Office of Equity, Inclusion, and Community Impact to host a screening of the documentary "Still Working 9 To 5" during this 40th anniversary of the UC clerical staff becoming the first at a major employer to organize under the then-new Local District 925 union. The evening begins with a performance by MUSE followed by the screening and tentatively a virtual Q&A with the documentary filmmakers. The documentary combines insight and interviews from labor organizers including Lily Ledbetter with observations and memories from cast members of the various incarnations of "9 To 5" over the years. All proceeds benefit the work of Community Shares. Tickets $25/you can donate to support Community Shares at http://bit.ly/give9to5 OR you can enter to win the Community Shares raffle of 4 VIP passes for PRIDE 2023! http://bit.ly/rafflecs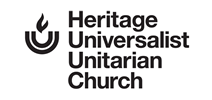 Join the HUUC Social Justice Team as they continue the exploration of issues surrounding native Americans. Our America: Reclaiming Turtle Island is an hour-long documentary that will inform viewers about Native sovereignty and the inherent authority of American tribes to govern themselves while honoring and preserving their cultures and traditions. Begins 7 pm Wednesday at Heritage UU, 2710 Newtown Rd, Cincinnati, OH 45244
Fridays May 12th and 19th from 7-9
Heritage UU presents, Supporting LGBTQ+ Lives: Learning to be Better Allies for Queer Kids – learn more on their FB page or you can email gapp.peace@gmail.com for more info. 
Saturday at 10:30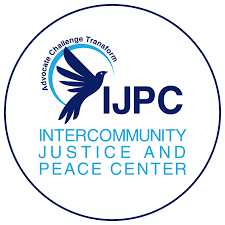 Canvass for affordable housing with our partner IJPC. Join IJPC and Cincinnati Action for Housing Now to get affordable housing on the ballot this November. Meet at Buddy's Place, 1300 Vine Street in OTR. More info at https://ijpccincinnati.org/event/canvass-for-the-affordable-housing-trust-fund/
Feel free to forward anything you would like to see included in the newsletter or send unsubscribe requests to Debbie Davidson.