Cincinnati Pride: Let's March and Talk!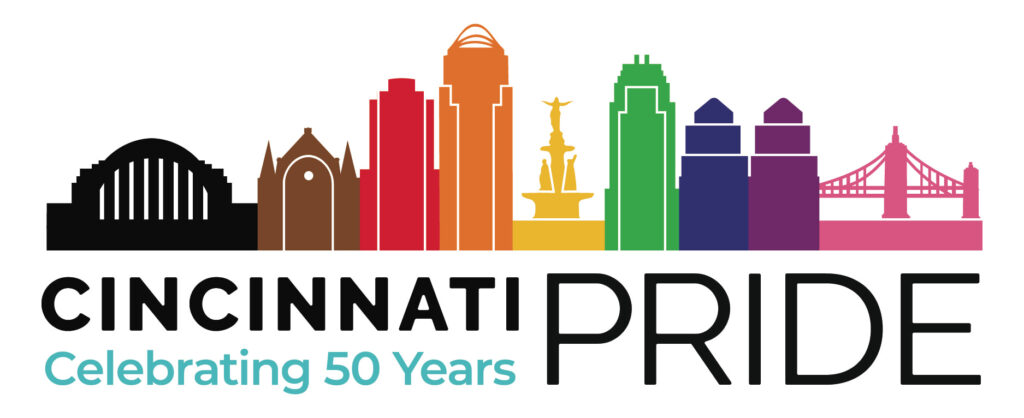 Saturday, June 24.
The annual Cincinnati Pride Parade and Festival is Saturday, June 24, 2023. In this era when there are sweeping anti-trans bills in state legislatures and even bills that undermine the rights of some gay, bi, and queer persons, UU Council of Greater Cincinnati is hoping for a huge showing of UUs of all ages.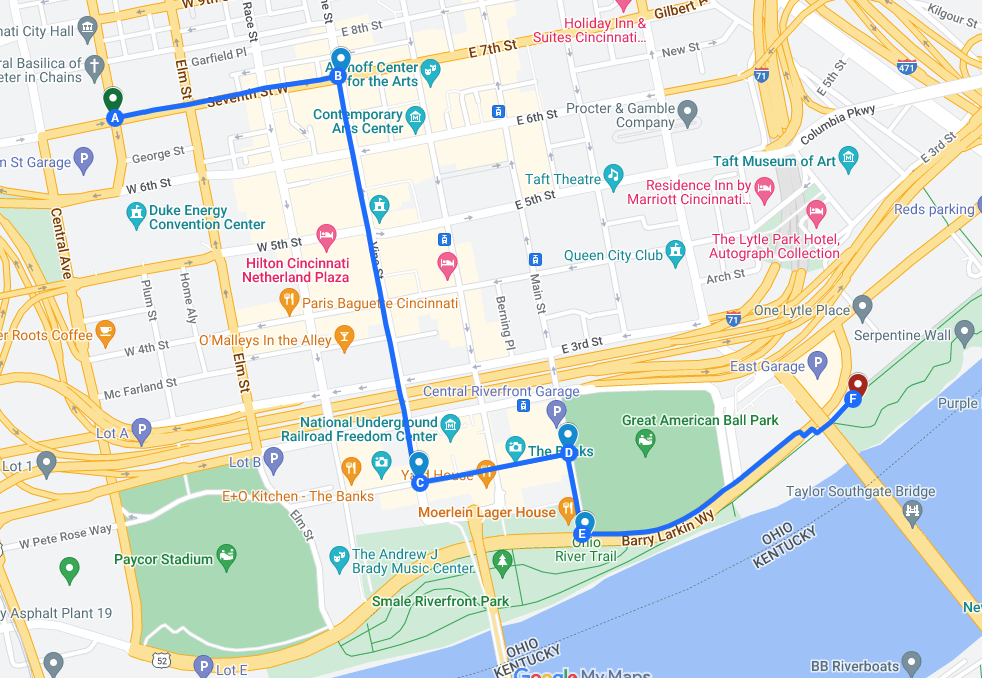 UUs in the PARADE
Line Up starts at 10 a.m. Step Off is around 11 a.m.
The parade starts at 11 a.m. at 7th and Plum Streets downtown. Be there by 10 am to find parking and find the people in the yellow clothes and with the yellow banners in that vicinity. UU Council of Greater Cincinnati's float will be a minivan with a huge flaming chalice on top. You can view the parade route at the Cincinnati Pride Parade website information page. Carpool, bicycle, bus, just be there!
For more information on coordination UU Council of Greater Cincinnati involvement in the parade, contact MJ Pierson by email, or by phone at 513-258-4784. For questions specific to First Church, contact First Church Opening Hearts coordinator Trish Hart by email.
UU Booth at the FESTIVAL
Booth staffed in shifts from 9 a.m. to 8 p.m.
The Pride Festival takes place at Sawyer Point and Yeatman's Cove, 705 East Pete Rose Way, Cincinnati, OH 45202. It's once again free for everyone. There are food, drinks, vendors, and entertainment to fill your Saturday afternoon with fun. More information on the festival is on the Cincinnati Pride Festival website.
Help people learn about Unitarian Universalism by staffing UU Council's booth. It's a lot of fun working a shift at the booth, talking with people, handing out information, and watching the crowd. Sign up for setting up, staffing or breaking down the booth at Sign-Up Genius. For more information on working at the UU information booth, contact MJ Pierson via email at MJ Pierson via email, or call her at 513-258-4784.
If you have questions on the day of the festival—including help in locating the booth—you can text MJ Pierson at the phone number above.