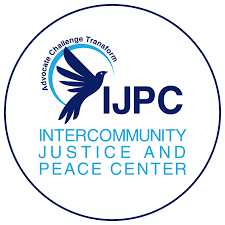 Monday at 7 P.M.
Tonight at 7, an educational forum will be held at Mount Auburn Presbyterian Church: Finding Common Ground. Co-sponsored by our community partner, Intercommunity Justice and Peace Ccnter and the SW Ohio Poor People's Campaign.
Tuesday at 7 P.M.
Tomorrow at 7, Heritage UU will host a forum at 2710 Newtown Rd, Cincinnati OH 45244: Homelessness, Displacement, & Gentrification 101 – Housing Insecurity Due to Displacement in the West End. Melissa Mosby brings her story of housing insecurity to those it can help. Sponsored by GAPP: Greater Anderson Promotes Peace.
Wednesday

Wednesday from noon to 1:15, MARCC's monthly delegates meeting features a surprise speaker to guide you through the mechanics of interrupting community violence. Zoom in here. MARCC is also hiring an Office/Social Media Manager; you can find the job description at www.marcconline.com
Then
Then from 2-4, IJPC hosts the first part of their popular 3-part series: Race and Racism in Cincinnati; subsequent sessions will be the 15th and 22nd of February. Register here (suggested donation: $15).
Thursday
Thursday at noon, AIR hosts it's next Community Issues Forum at Christ Church Cathedral: A new initiative to fund the City's Affordable Housing Trust Fund. Mona Jenkins, Development Director at GCHC (see below), mentioned the importance of properly funding this initiative at yesterday's service. Executive Director Josh Spring will discuss their next ballot initiative. If you are a resident of the city, consider carrying a petition! To view live on Facebook, use this link.
Then

Thursday at 7:30, you can view Let's Talk About Race, a TEDx talk by Shelly Tochluk, author of Witnessing Whiteness: The Journey into Racial Awareness and Antiracist Action. Sponsored by SURJ (Showing Up for Racial Justice) Cincinnati. Register here.
Our Share the Plate on Saturday
Our Share the Plate partner, Greater Cincinnati Homeless Coalition, will hold a book fair benefitting StreetVibes at the Miami University Center for Engagement, 1300 Vine Street 10-2 Saturday. Here's a short video celebrating their 500th edition featuring our vendor, Grady.

Feel free to forward anything you would like to see included in the newsletter or send unsubscribe requests to Debbie Davidson.